Your scripts have finally been vetted and approved. We've locked in your studio spaces or locations, auditioned your On-Camera Talent, and pried them away from the Craft Services table to dress 'em in wardrobe, slap some mics on, and powder 'em up. We've gathered props and dressed your sets, struck the lights, and swung the boom into place. ... Now let's ROLL SOUND and CAMERA! It's "magic hour" and we're burning daylight, people!
Whether you're looking to produce a corporate/industrial video, training film, a heavily art-directed conceptual spot or campaign for local, regional, or national broadcast, an EPK, a Sizzle Reel, or simply something to spruce up and drive traffic on your website...you've come to the right place.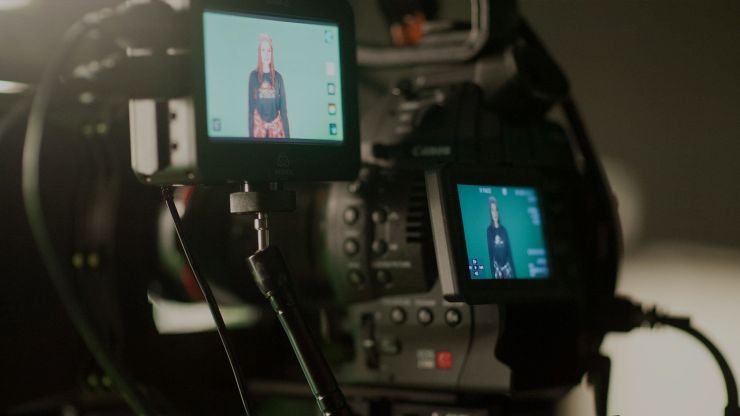 Action!
Studio Center's professional video services span the globe, with great Talent and Production crew anywhere and everywhere. Big or small budget, we'll always find the right personnel and cinematic tactics to bring your Creative to life.
So let's block your Talent, choreograph some dolly and jib moves, Dutch some angles*, break out a Steadicam rig, and toss in some dapple for good measure. And if you don't already know it, we may even teach you some awesome video production lingo, like "C47", "cookie" or "dot-and-finger kit". Pretty cool, huh?
(*Upon request, we can also Swedish some angles.)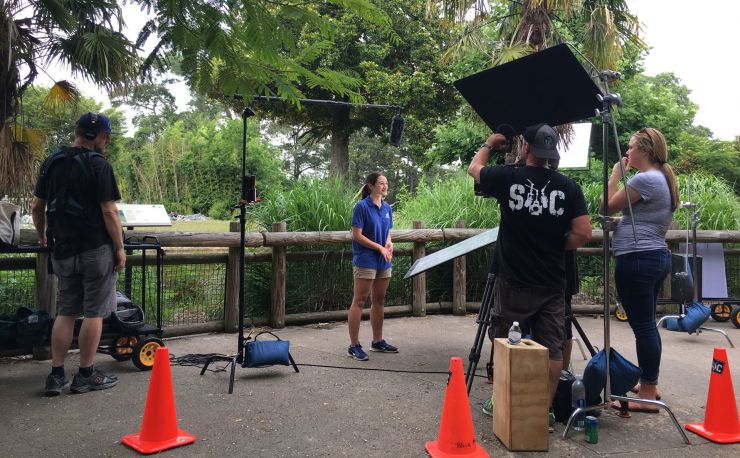 We know what you're thinking... PRE-PRODUCTION?
So, does that mean a bunch of boring meetings, conference calls, Gantt charts, and planning sessions? For days or even weeks on end? Donuts? LOTS of donuts?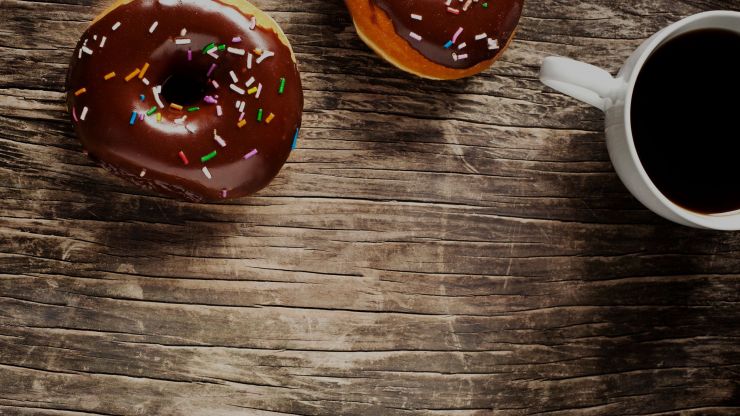 Boring. Fattening. Maybe both.
Well, when you BOOK your Audio or Video Project today with Studio Center, we promise you an active and engaging preparation period with the nation's finest production personnel to ensure that your VISION will be executed to the highest standards, and to meet your schedule for delivery.
And yes, we might sneak in a meeting or two. They do serve their purposes, after all.
The creative direction will be established from your insights, and a production plan will be developed to meet your needs — audio, video, film, on-camera talent, voice talent, or digital... Day or night! Or some combination of day and night at the same time!... it's a great idea! We'll just plan to fix it in POST.
Now that's some awesome PRE-PRO!
Your Studio Center Production Team will be assembled with care, possibly from various far corners of the globe! Maybe some of them have grown thick beards while documenting the winter burrowing habits of the Arctic Lemming! In HD! If you need that kind of crew, we've got 'em. We just recommend a shave first. Or perhaps a very talented Studio Center crew instead. It's your call. Really! Studio Center has a terrifically gifted full-time DP, 6 talented shooters, and experienced Producers on staff. We own all of our equipment and can be on location in hours! We are also affiliated with various Crew Companies around the country enabling us to be on something NOW!
During PRE-PRODUCTION you can directly collaborate with Writers, Casting Directors, Storyboard Artists, Video Producers, Sound Designers, Audio Engineers, Location Scouts, Talent, and Directors... all focused on preparing your project for the really fun stuff... execution. Or as we like to call it, PRODUCTION. You probably call it that, too.
Contact us NoW for A FREE Video Production Estimate!
CONTACT VIDEO
Tell us about your project and your budget and one of our account executives will be in touch with you shortly.
Studio Center
161 Business Park Dr.
Virginia Beach, VA 23462
Toll-Free:
(866) 822-6660
24-Hour Mobile:
(757) 286-3080