Find the Perfect Voiceover
OUR CAPABILITIES

Fast Turnaround
Two-Hour Auditions. Guaranteed! We know your project is important and finding the perfect voiceover talent is imperative. You'll have your auditions in your inbox fast.

All In-House
It's rare these days for voiceover companies to do everything in-house, we believe that is one of our advantages. It's not only faster, it's better quality audio production for you and your brand.

Work 24/7
Using a voiceover website is fine until you need to talk to someone after hours. Use the number below to call us anytime, we'll answer and do what it takes to meet your deadline and budget.
CLIENT FEEDBACK
Our agency has used Studio Center's voice talent and audio services for years and it's always a pleasure working with them! Maria is our fabulous account manager and helps us find the best talent for each of our client projects. Working with Bob, Ryan, Graham and the rest of the audio team is always smooth, easy, and fun - they're all so personable and professional. I highly recommend Studio Center and look forward to continuing to work with them!

Wynn's & Shipley are pros, fun, & Uber talented!

Good team. From The Marketing/Casting team being so responsive, to the sound engineers that are always very helpful during the sessions, make it easy to work
with you all.

Love the friendly interaction with Maria and the great interactions and timely responses from all engineers!

Organized, quick turnaround for scheduling and production. Everything is working well!

Budget flexibility. Great people. Great talent.

Always quick to get back and meet my timelines.

Graham knows Spanish, so we didn't need someone else on the line who spoke the language. Thanks, Graham!

HELPED KNOCK OUT A LOT OF URGENT THINGS QUICKLY! ALL GOOD ON ALL FRONTS!

Professional, great attitudes, quick turnaround, a pleasure to work with!

We love how quick they are to respond when we need Hot requests and how easy Studio Center is to work with!

Debbie made the project a breeze. She was accessible and easy to work with.

You guys are efficient and always supply options that meet our needs.

Love Mercedes, Shippley, and the fantastic talent!

I was in need of a really quick (read 12-hour turnaround!) on getting a recording date and estimate together, and Mercedes was there for me. Couldn't be more grateful, your team is great!!

Speed of service was amazing. I requested a voiceover and had it scheduled and completed the next day.

Tight turnaround without blinking an eye. Super professional service. Fun to work with. Gems all around, but Kevin Watkins and Maria Rhodes rock.

Responsive communications identified the problem and fixed it!

The speed from the initial request to the final delivery was second to none. Peter, our engineer played a huge role in helping the voice actor deliver exactly what we wanted.

We recorded more than 20 30-second spots in just two days. I was not looking forward to that much production over those two days, but the producer/engineer Peter and the talent we hired made the two days a pleasure and lots of fun. Even with a few last-minute changes on our end and with talent availability, we were able to get the job done. Everything was great!

Knocked out a read for me when I was off the phone.

I love the quality of Studio Center's work with great scripting and so many voice choices, fast turnaround time, and excellent customer service. I love everything!

Love your flexibility in being able to find us the perfect talent - even if its last minute!

Laurie and Graham were excellent to work with!!

What did you love about working with us?: Accommodated a weekend VO need.
What could we do better next time?: Nothing, great session great radio ad!

Love Lana. Very professional, responsive, and understanding of the project. Turn around time was great, decent variety of talent options...you guys nailed it!

I love Lana. She is always so responsive and always delivers what we need.

Turnaround times are incredible. Sometimes I can get in there on the same day! All good!

Samantha Rocks! Everything is always on point.

Graham helped us out big time with his fluency in Spanish. Saved us from having a language consultant on the session.

Zac was super helpful and patient with getting this VO session scheduled. All went well.

I think you do a really great job of working with my always frantic requests and quick changes. Veronica is a total pro and very responsive even at odd hours which we all can appreciate.

I ALWAYs love working with Studio Center. Mercedes, Peter Pope, and the very accomplished talent make my job easy.

I worked with SC on two separate casting sessions for one of my high priority projects. It was super easy working with both the on-screen talent department and then the voice over talent department. During my time working with SC, my town and house were hit by a record breaking storm and flood -- Samantha Alonso heard about the devastation and treated me to a complimentary lunch! That meant the world to me!

Studio Center makes it so easy for us to find high-quality talent! Great as usual.

Always pleased with how quickly Lana expedites our requests

I love that you guys are so responsive and that you very much work with me as a team. I am freelance and have a wide range of clients with different needs. You guys always help me find creative solutions that work within the client's budget. I also love working with Mercedes - she's the best.

Quick scheduling, efficient recording session, knowledgeable producer Ryan, producer and talent were appropriately prepped. Production Coordinator Pennylane extremely responsive and proactive; good attention to detail.

Samantha was crucial to helping us pull off our project for our client. always on time with info I needed, always understood what I was requesting even when I might have been ineloquent with my requests, and had that fierce CAN-DO attitude that Studio Center is famous for. A perfect experience. Have Pope compose me a little ditty i can whistle in the shower to!

Love the prompt service, setting up recording sessions quickly, and the professionalism of the talent and engineer.

Shippley is always awesome, Maria Rhodes is on it and the talent is always spot on.

You have full service from Casting to audio people.

I can always get our talent in fast, sometimes even same day.

Best editors, and easy to work with everyone.

What did you love about working with us?: convenient, fast, informed service. great can-do attitudes of all the staff. total professional end product.
What could we do better next time?: nothing, except dress Peter Pope in black leather ass-less chaps and a dog collar.

As one of the only producers for the entire Army, quick turn-arounds and tight deadlines are an everyday thing. I needed a Voice Over quick and SC got it done!

On time, great talent, speed of turnaround, well-produced radio spot.

I've worked with Sarah and her team for several months now and my clients are always excited about the creative that they come up with. Great team to work with. If you're not using Studio Center, your doing your clients a dis-service.
You Guys Rock!

Mercedes and Peter Pope are incredibly responsive and turn things around in an instant.

Everyone on your team was so prompt and professional. Truly top-notch! Your team made our job easy, from booking to recording.

Great voice talent (William W.), great engineer (Graham), great account rep (Mercedes)

Maria is good, on point, she understands our sense of urgency and is very professional, a good communicator.

From start to finish, my experience with StudioCenter is always great. From scheduling with Maria to final exports with Bob. It's always easy.

The friendliest - most service oriented people I know. Engineer is quick & helpful. Account Manger really cares & always goes all-out in servicing us.

Ease of communications, ease of perusing talent. I love working with Sarah, and engineer Graham was great too.

Mercedes and the engineers make the recording process painless. They have the highest level of professionalism and always have quick turnaround times with clear communication. Studio Center runs like a well-oiled machine.

Great response from Zac. Great service from Shippley.

Excellent production quality!

Love the flexibility and versatility. Everything was quick and easy!

Appreciate the new VO options, super helpful.

It was easy to download VO talents' work samples to share with my client. Even though I emailed asking about one of the talent's availability on a Saturday, Maria was very responsive, let me know she got my request immediately, and got back to me with the information on Sunday.

Great Talent. Great Producer, and Service. Mercedes is the best! Keep doing what you do!

Love the fast courteous service - quick booking and billing.

What did you love about working with us?:
My team of Maria Rhodes, Shippley, and Lynn B are amazing. I most love working with them.
What could we do better next time?:
How could you possibly do better than getting 100/100?

Super accommodating! Quick turnarounds!

Love the facility, our engineer, and the snacks!

Stone cold professionalism. Talent always takes direction well, engineers are engaged - sessions always go so smoothly.

Love Mercedes and Shippley + outstanding VO talent.

Our engineer Alan is always easy to work with, and Mercedes does a great job getting our logistics in place for recording. The process is always smooth and hassle-free.

You guys go above and beyond and are always cheerful to work with - even if that means producing 21 spots in two days. Everything was great - including the talent!

My engineer, Graham was very efficient and professional.

Working with Mercedes and Peter Pope. Also the caliber of young talent for voice over and how professional and easy Studio Center kids are to work with.

Maria makes things happen quickly and effortlessly. Went great.

Quick response time, friendly and fun energy from both the talent and studio tech.

Great communication and wonderful customer service. I can't think of anything you could do better. Always a pleasure doing business with you.

Absolute professionalism. Talent got days mixed up and Lana tracked him down and we were still able to record the same day (which needed to happen). Great can-do attitude with her and Graham. Keep up the good work!

Enjoyable people. So easy to work with. And always a quick turnaround. Honestly, your service is top-notch... I can't imagine asking you to do anything better!

The flexibility and ease of scheduling. Also the professionalism of the voice talent (Jon B is always great!).

You guys are awesome. My favorite things:
1. You're a one-stop shop. Great voice talent, great people controlling the sessions, great schedulers.
2. Everyone there is amazing. Professionally and personally.

Maria is great and always helps get sessions scheduled quickly, and recommends talent when needed. Working with engineers and talent is always super easy and awesome! Engineers are quick, flexible, and professional. Ryan was so great to work with during our last session with Hannah.

Even while traveling for Thanksgiving, we were able to record two radio spots and another video VO with ease. Always a great experience.

Veronica is always very helpful with VO castings and bookings - also the Engineers we work with (mainly Bob and Chris) are supportive, fast, and know their stuff!

Amazing studio, fantastic location, incredible folks at SC who make sure to get the job done right the first time. We love SC! Can't really think of anything at this time. Where else can you record great voices AND get fresh-baked cookies?!

Working with Mercedes and Peter Pope. Also the caliber of young talent for voice over and how professional and easy Studio Center kids are to work with.

What did you love about working with us?:
Exceptional Customer Service
What could we do better next time?:
Continue working with us as you currently do.

Love the ease and speed of being able to schedule VO sessions.

Efficient and quick turn around. We enjoy working with your team!

The communication was outstanding. We appreciated the extra effort during the audition process. The engineer was also great to work with.

Lana is always so responsive and easy to work with. I appreciate that she is now sending estimates as attachments.

Your producers are the best. Can't beat the service we get from Veronica, time and time again.

Budget-friendly + cost flexibility. Super kind staff.

Mercedes, Shippley, and talent Bart were fantastic!

Got the VO I wanted & needed on my schedule.

quick response to my request for an estimate & offered me options and multiple price points after listening to my project goals (Kudos to Mercedes Mendez); knowledgeable and patient engineer (Kudos to Graham Harris); excellent final product delivered in a timely manner.

Great VO talents/excellent radio spot edits/top notch customer service.

Setting up the appointment was a very easy process. The engineer was friendly and explained the entire process to me. The translator was very professional and did an amazing job!

Accommodated a very tight deadline on short notice.

Responsive, fast, and always a good experience in the session.
OUR PROCESS:


Contact Us 24/7
Submit a form or call us and let's discuss your project.


FREE Unlimited Auditions
Provide us with the script and we'll do demos for FREE.


Set Up A Session
Once you select the voice actor you like, we'll record the spot and send it to you.
Start Your Project Right Now
Contact us by filling out the form on this page or calling us toll-free at 866-810-2605
Browse Our Voices
Studio Center has more than 1000 uniquely talented male, female, kid, and foreign language voice actors. If you can't find the right one — contact us and we'll do it together!
WHY STUDIO CENTER?

Over 1000 Exclusive Voices

53 Years of Voiceover Experience

Union and Non-Union Voice Actors

Foreign Project Translations

Exceptional Customer Service

Huge Roster of Kids Voices

We Speak 28 Languages

We Have Our Own Voiceover Academy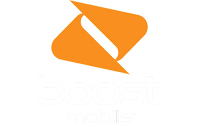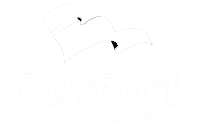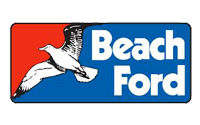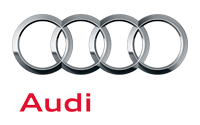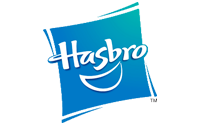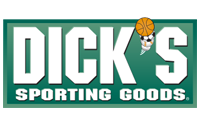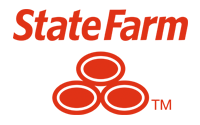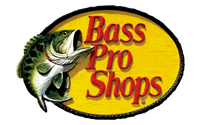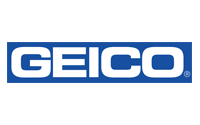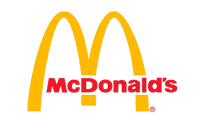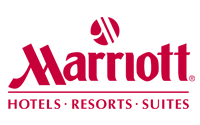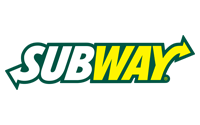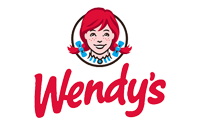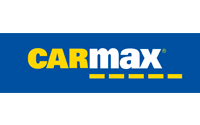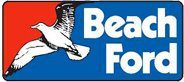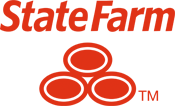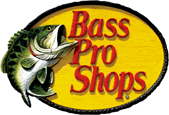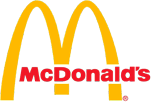 CALL US NOW
Tell us about your project and your budget and one of our account executives will be in touch with you shortly.
Studio Center
161 Business Park Drive
Virginia Beach, Virginia 23462
Toll-Free:
(866) 822-6660
24-Hour Mobile:
(757) 286-3080