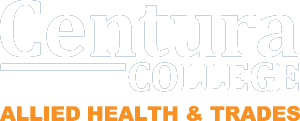 Nice to meet you! We are Studio Center and we just wanted to introduce ourselves. We are a Virginia Beach-based marketing and content production studio with extensive higher education experience. We've created and produced campaigns in all mediums for schools ranging from colleges/universities to medical schools to career-based technical schools.
I'd love to give you a tour of our state-of-the-art facility and tell you the entire Studio Center story, for now, we've compiled some of our latest work below. Give me a call to set up a meeting – at 866.356.9409.
Thank you,
William Prettyman
A Little About Us
Established in 1967
Clients in 50 States/23 Countries
5 Offices in 4 cities – VB. DC. RVA. NYC.
Full/Part-time Employees – 1000+
Coffee Makers – 43
Official Snack – Chocolate Chip Cookies
WE HAVE 10 DISTINCT DIVISIONS.
ALL IN-HOUSE.
VIDEO SHOWREEL
Here's some of our recent work. This sizzle reel is jam-packed with TV commercials, motion graphics, 3D animation, behind-the-scenes, long-form, music videos, and original reality TV content. Go full screen and enjoy!
HIGHER EDUCATION WORK
Here's a sampling of our higher education video work. We ideated a lot of these, shot and edited all of them, and turned them into social media content. Enjoy and let us know if you want to see more!